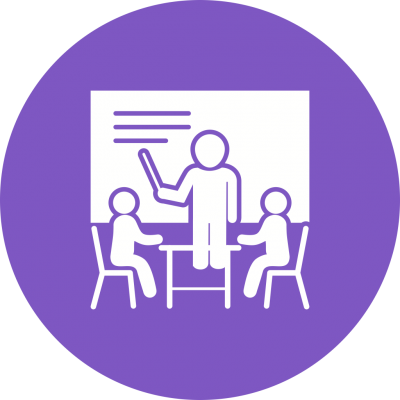 Course Management
Course catalog with public/private courses
In-house meetings management
Possibility to group courses into classes for a global course management
Course prerequisites: make your students finish one course before getting access to the next one, or use entrance test for courses
Manageable quotas for each course or class
Automatic PDF certificates generation for each class or course.
Organizes eLearning content in one location
Instead of having your eLearning content spread out over different hard drives and devices, you can store all of your eLearning materials in one location.
Provides unlimited access to eLearning materials.
Once you upload your eLearning course materials onto SmartTerm and publish them, your audience has unlimited access to the information they need.
Integrates social learning experiences.
SmartTerm makes it easy to integrate social learning into your eLearning strategy.
Global Tools
Global calendar that consolidates for each user all the events related to the courses he his member of
Global and course-specific forums
Collaborative Tools
Interactive chat, with workspaces, allowing to share asynchronous messages, share files, todo lists
Live meeting solution with screen sharing, whiteboard, recording capabilities
Tools Inside Courses
Theoretical content: use the easy-to-use WYSIWYG editor to create great learning material for your students. Nice templates available
Quizzes (true/false questions, multiple choice questions, matching questions, long text question, grouping question, fill-in blanks question) with centralised questions database
Video gallery
Events, announcements, etc
Forum
Surveys
Videoconferencing (live meetings)
Statistics
Messaging
Operational Advantages
SmartTerm will provide many benefits for schools such as low-cost maintenance services, reduced management staff, total operational automation, and more time to focus on strategic tasks and even multiple campus management.
Improve Teaching Standards
SmartTerm has various learning management methods which help in improving the teaching methods of your school.
Reduces Learning and Development costs.
SmartTerm gives you the power to completely do away with instructor travel costs, online training site rentals, and printed eLearning materials.
Ready to See SmartTerm in Action?